With the release of SQL Server 2019 RC1 we have a host of new features such as;
Installation on Windows, Linux and containers
Big Data Clusters
Compatibility certification
There is also a couple of notable changes to the installation process, notably MaxDOP (Maximum Degree Of Parallelism) and Memory allocation as below.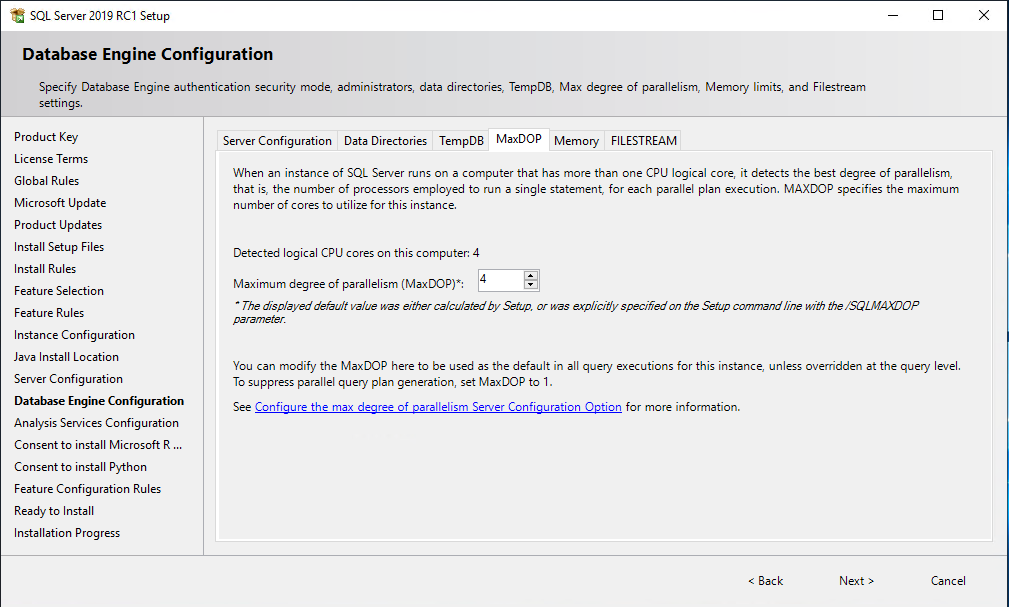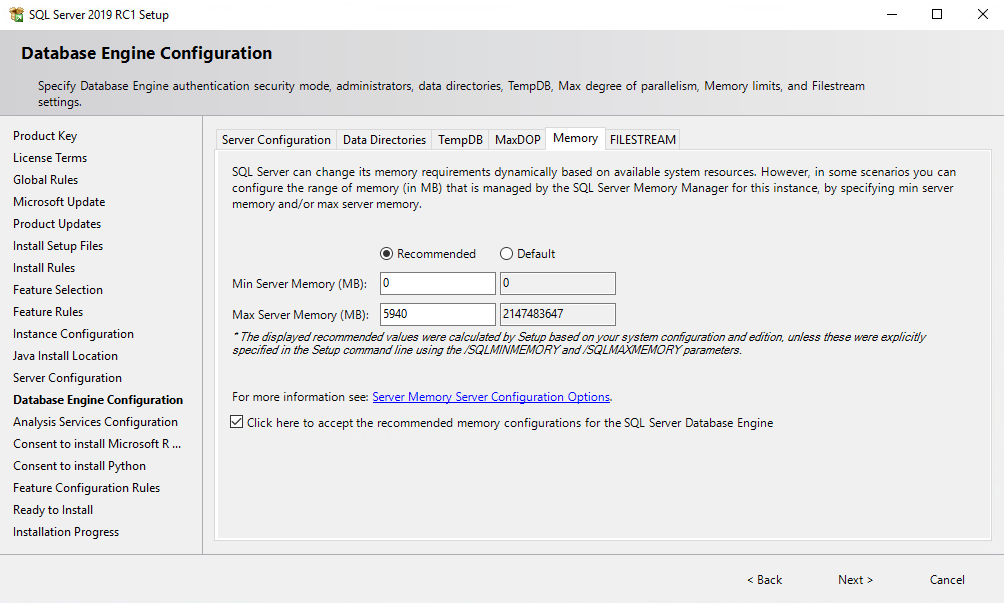 Interestingly, in the new Memory configuration tab the default is the same as previous values (unset) and you need to change this to Recommended and also accept this in another checkbox or else you get the following warning.


It will be interesting to see if this is removed and the default recommendation becomes the default installation option.
Thanks for reading!